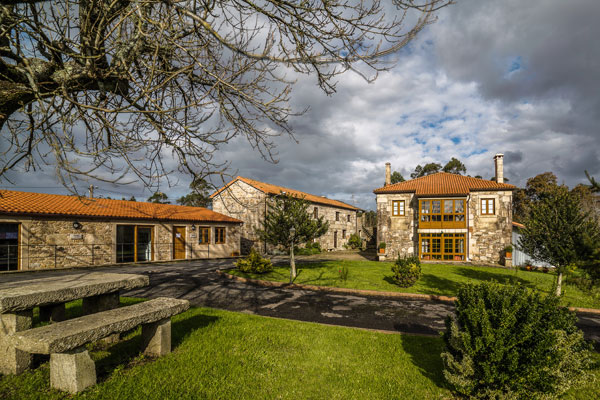 Casa de Trillo in Santa Mariña preserves foral documents relating to the Monastery of Moraime that prove its existence since at least 1558, and known as Casal de Santamarina.

We know that this house was the birthplace of an important figure in Spanish history, D. Benito de Agar y Leis, baptised in Santa Mariña de Prado Chapel on the 4th of November 1722. He emigrated to the New Kingdom of Granada (Colombia) as helper to the Viceroy José Alfonso Pizarro. His son, Pedro Agar y Bustillo was more well known than his father and was an illustrious marine and one of the central figures in Spanish and Galician politics of the period. He took over the title of Prince Regent and joined the Armada in 1780. He participated in various naval operations in the American continent and taught at the Academy of Marine Guards of Ferrol (Academia de Guardias Marinas de Ferrol) and was elected delegate in the courts of Cádiz.

Nevertheless, the height of his career took place in 1810 when he was pronounced Prince Regent of Spain and the Indias, a role he reprised three years later. Poliltical change and events of the time later forced him to go into exile in Betanzos. However by virtue of his popularity he then assumed the role of Captain General of the Kingdom of Galicia in 1820.

Currently, the Counts of Taboada represent the lineage of Agar de Santa Mariña. In the city of La Coruña there is still a road bearing the Agar name that leads to the the building that Pedro Agar erected at the end of the XVIII century.

A famous cleric was also born from this house, D José Díaz Arosa, known as The Wise Man of Villastose (O Sabio de Villastose), who apart from being a very cultured man was visited by many to be cured of their ailments.
Documentos forales del Lugar de Santa Mariña
Reseña histórica sobre Santa Mariña de Prado
Reseña histórica sobre San Ciprián de Vilastose